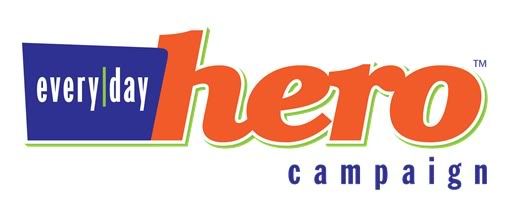 ATLANTA, Ga. (Jan. 27, 2012) - Alpha Delta Pi is excited and honored to sponsor the national launch of the Every|Day Hero™ Campaign today! Every|Day Hero™ is an initiative to empower individuals and communities to intervene in problem situations and be an Every|Day Hero.
We invite you to join us and take the pledge.
Alpha Delta Pi joins The RESPONSE ABILITY Project and other national sponsors in believing that the other side of the coin of bystander behavior is heroism. This campaign is designed to cause a movement: If you aren't being a bystander, then you have the opportunity to be a hero--for an individual or group of people, for your ADPi chapter, for an organization, or for an issue.
"Heroes are people who transform compassion...into heroic action... In doing so, they put their best selves forward in service to humanity. A hero is as an individual or a network of people that take action on behalf of others in need, or in defense of integrity or a moral cause."
We encourage Alpha Delta Pi members to take the pledge. Engage in the Campaign and receive free resources to educate and empower yourself to be a hero when they are needed in those critical moments of time. Situations that require taking a risk and going beyond those barriers that normally stop us. This is what it takes to be a hero.
Once you take the pledge, you'll immediately receive ongoing support in the form of emails, text messages, e-newsletters, updates, video messages, and other sources of education, empowerment, and inspiration.
We invite you to take the pledge and learn more about our stance on Every|Day Hero™. Let us know your thoughts and ideas, too!
All of us can be every|day heroes.