by Brooke Bruton, Delta Delta – University of Arkansas
---
Megan Ghezzi Palombaro, Gamma Omicron—Susquehanna, and I met at Grand Convention 2013 in Dallas at an alumnae reception. We were the youngest ones at the event and gravitated toward each other. It sounds ridiculous now, but we were talking about something and I remember thinking, "Wow, she seems like so much fun to hang out with." We exchanged contact information since both of us had just moved to Dallas and knew absolutely no one. It was July 4, 2013, when I received a text message from Meg asking if I wanted to celebrate by making margaritas. I said yes, and the rest is as they say history! The coolest part of our friendship is we only lived in the same place for about four and a half months. She got a promotion and moved back to the home office. Even though our bond was strengthened through phone calls and texts, we just clicked, and I knew that she would be a for-life friend.
I value Megan's spirit the most. She has an incredibly giving heart and such a caring spirit. I teach at a Title 1 (low income) school, and Meg is always the first one to have supplies ready to send to my kids. She is always the first to ask how she can help and what does she need to do. She embodies the service aspect of Alpha Delta Pi.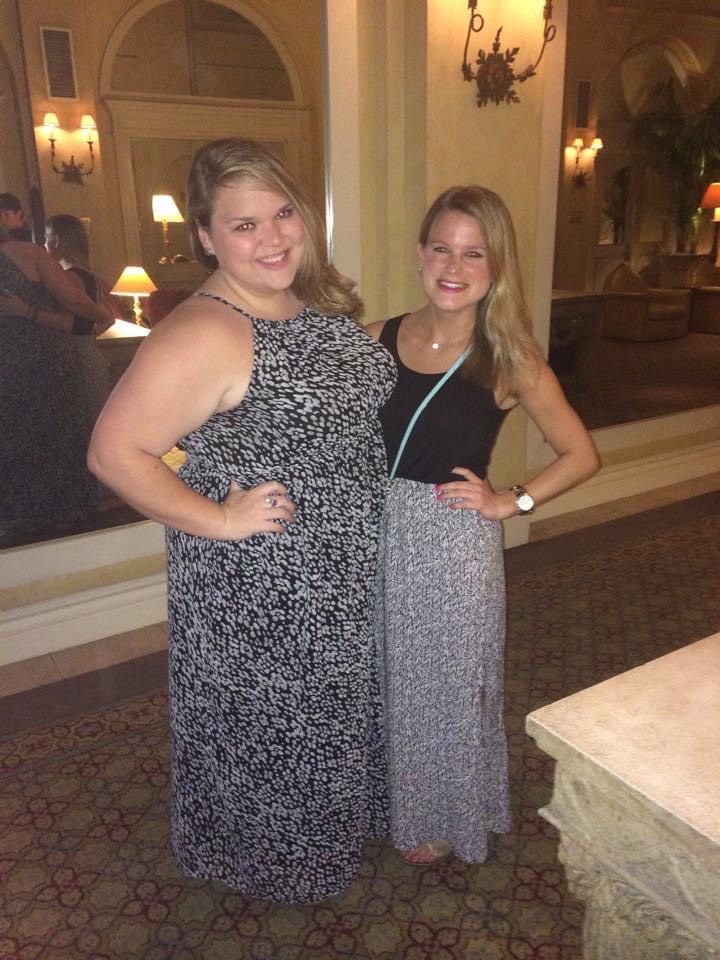 Life gets busy and gets in the way, but no matter how long it has been, we always pick up right where we left off. We call, text, FaceTime and visit each other when we can. Distance has never been a big issue because our friendship has been mostly long distance. We are having our first virtual happy hour soon, and I'm excited for that!
My favorite experience with Megan was getting to be a bridesmaid in her wedding—and her being a bridesmaid in mine. I got to watch Megan marry the love of her life and she got to watch me marry mine. She's one of the people who kept me sane during the wedding planning process and was always my sounding board. Megan is such a rock, and I'm so blessed to have her in my life. I will forever be eternally grateful to Alpha Delta Pi, because without it I wouldn't have met Megan and my life wouldn't be as rich.
Alpha Delta Pi is not four years — it's for a lifetime. On our blog, we will be featuring stories of sisters who have formed and developed friendships with sisters over the course of years and geographic distance. Many met each other in their chapters as collegians; others met after graduation as volunteers or members of an alumnae association. If you have a special story of friendship with a sister over long distance, let us know!
---
---