by Emily Erkel, International President
---
Special badges are part of our Alpha Delta Pi history and are a wonderful connection to sisters throughout our 168-year history. Early Adelphean Society badges were hand-made by local jewelers and contained the common elements of our open motto, stars, and clasped hands. Each one was similar and also unique. They were larger than our badges today and worn as broaches, hat pins, and jewelry. Some early badges also had a guard using the school's intertwined letters for Wesleyan Female College (WFC).
As we moved to our current size badge in 1911, the Adelphean badge became something that was most often seen in the archives of Alpha Delta Pi and Wesleyan College. Occasionally one would be passed down in a family, found in a flea market, or offered for sale on eBay.
In February 1984, Grand Council approved "a replica of the Adelphean badge, made of 14k gold, to be worn as a dress pin during and following the tenure of the council member, and upon death, the pin shall be returned to the national Alpha Delta Pi headquarters." (source Grand Council minutes, February 1984) In 2001, a guard for the Adelphean badge was added, once again reflecting Wesleyan's intertwined WFC letters, and in 2017, the badge was commissioned in silver as early records indicate that the first Adelphean badges were made in silver.
Each sister is given an Adelphean badge upon election to Grand Council, and it is engraved with her name. During our first Council meeting in July, I had the honor of conducting the newly written Adelphean badge ceremony and each new member of Council was pinned by a former member of Council. We concluded with joining hands and singing I Love the Pin. I love the connection our badge provides to our history, our sisters, and our responsibility to lead with trust, service, faith, and loyalty. It is an honor to wear this special badge.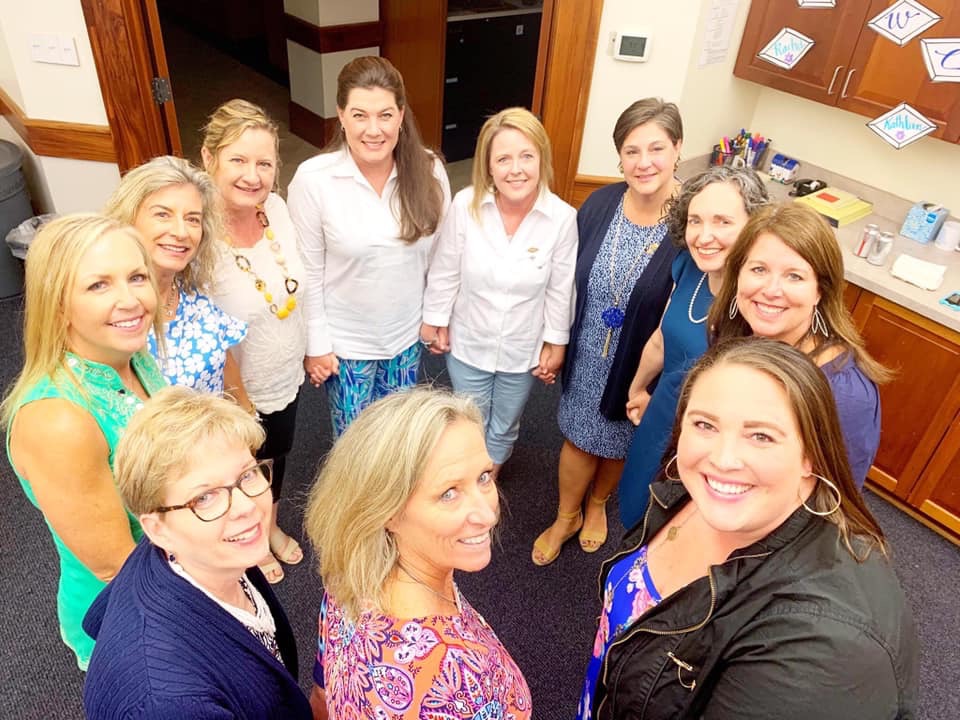 Want to order a new badge or learn more about badge etiquette? Click here!
---
---