By Alison Bullen, Epsilon Omicron – Murray State University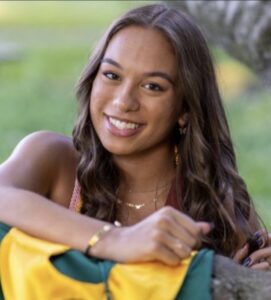 I am beyond proud of my heritage as an Asian American. The most influential woman in my life would be my mother. Her mother, my nana, sacrificed so much to come to this country from Vietnam, and my mother worked so hard to make sure I was proud of my heritage and my family. However, growing up where I did, I struggled to find people outside of my family that would allow me to be myself. Despite all of my family's efforts, I felt like I had to hide my culture to fit in. Once I got older, I told myself that in college I would not hide anymore. My mother inspired me to go through sorority recruitment, and I based what I was looking for in a sisterhood on her. I was looking for a group of strong women who would accept me for who I am, where I came from, my struggles, and acknowledge my differences.
If I am being honest, going through formal recruitment scared me. I had no idea what sororities were really about and had no idea what the process entailed. I did not look like other girls and had different experiences from them, and that made me want to hide who I was again. However, when I met the women in Alpha Delta Pi, I felt safe. And, ever since that day, I have continued feeling the same.
 They accept me and everything that comes with me, including all of my differences, struggles, and experiences. For the first time, I have felt accepted and truly seen outside of my family. My sisters give me the confidence to use my voice and add my perspective as an Asian American to our chapter and our university.  I am beyond thankful for the Epsilon Omicron chapter of ADPi, as they have given me so much confidence and support, and have shown me so much love and acceptance.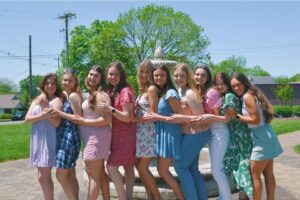 ---
---