As September 15th through October 15th is Hispanic Heritage Month, we asked a few chapter members to share what their Hispanic heritage means to them in their Alpha Delta Pi experience.
Nazareth Salinas – Delta Beta, Lamar University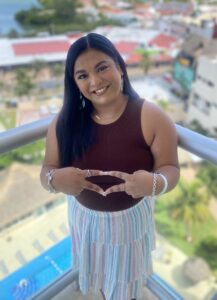 As a first-generation college student, I did not know what I was getting into when I came to Lamar University let alone what Greek Life entailed. Thankfully, I had a couple of friends in Alpha Delta Pi who encouraged me to join. I was extremely nervous, but I knew that joining Alpha Delta Pi would challenge me to grow, strengthen my leadership and allow me to give back to my community. As a Latina, my culture is something that has always been extremely important to me. From the food to the music Hispanic culture is so diverse and beautiful. Alpha Delta Pi has not only given me the opportunity to share my culture with my non-Latina sisters but also helped me grow my bonds stronger with my fellow Latina sisters. From playing Latino music at sisterhood events to going to eat at Latino restaurants, it is so lovely not only to see my sisters begin to love the Hispanic culture but for me to gain a deeper love for it as well.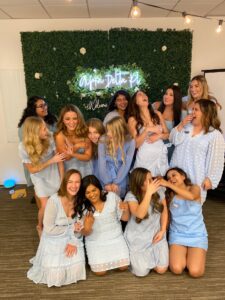 Initially, coming into a sorority I did not know what to expect. However, through Alpha Delta Pi, I have gotten the ability to share my culture and to grow a greater love for it myself. Additionally, Alpha Delta Pi has given me fellow Latina sisters to go through this crazy ride of life with, and I could not be more grateful. Nosotras vivimos el uno para el otro- We Live For Each Other!
Abril Felix – Theta Upsilon, Shorter University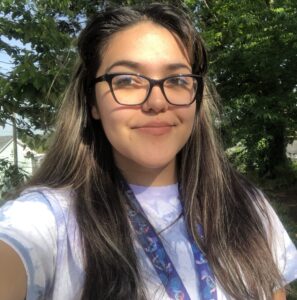 Hi, my name is Abril and I was born and raised in Tijuana, Mexico. When I was 14 years old my parents decided to move to the United States. This decision changed my life forever. Although I knew the language and the American culture pretty well, it was difficult for me to make friends in high school, as a result, I went through my high school years not really making long-lasting relationships. As I moved for college, I realized I had been living in the United States but I was not enjoying this liberty. I went through informal recruitment at Shorter University during the spring so I got to meet and speak with all the sisters. Alpha Delta Pi has been accepting loving and appreciative of my culture. Not only listening to what I think but also taking me into consideration and giving me a voice when I thought no one would listen.
Alpha Delta Pi has helped me grow as a person, my sisters are always encouraging me to do better and to know that good things take time, they have shown me patience, tolerance, and respect.
---
---